Matters of the Heart
Posted by: West Georgia Eye Care Center in Frontpage Article on February 13, 2015
V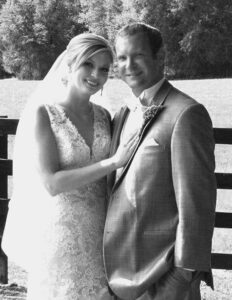 alentine's Day is right around the bend, and the heart is on our mind here at WGECC. Our practice may not immediately strike you as a trending locale for romance, but love has blossomed here before. In fact, one of our ophthalmic technicians received a proposal of marriage (from her now-husband) right in the middle of an exam lane!
We are eye care experts, but matters of the heart are important to us, too. Did you know that ocular health and cardiovascular health are related? Your primary care doctor may have spoken with you about cholesterol's implications for heart-healthiness. Atherosclerosis (also known as arteriosclerotic vascular disease or ASVD) is one of the most common diseases associated with poor cholesterol levels. ASVD causes plaque to build up in the blood vessels that carry oxygen-rich blood to the heart. Eventually, this plaque hardens inside your arteries, which seriously limits blood flow to organs.
This is where your eyes come into play. The vascular system in the retina has some of the smallest branches in the human body. When these tiny vessels become blocked, a chain of complications follow, resulting in retinal thrombosis. The main symptom of retinal thrombosis is blurred vision. This is due to excess fluid and blood collecting in the macula, the place responsible for your central, detailed vision.
Retinal thrombosis is the second leading cause of blindness from retinal disease after diabetic retinopathy. It is considered an urgent matter and requires prompt care in order to restore and maintain vision. A board-certified retinologist, like Dr. Mayfield, is expertly trained to treat retinal diseases. Maybe it's not a coincidence that Valentine's Day and National Retinal Eye Disease Month both fall in February. Encourage your valentine to take care of both heart and eyes!
---