A Past President's Vision for Memorial Day
Posted by: West Georgia Eye Care Center in Uncategorized on May 24, 2022
"…And if words cannot repay the debt we owe these men, surely with our actions we must strive to keep faith with them and with the vision that led them to battle and to final sacrifice."

– Ronald Reagan, 1981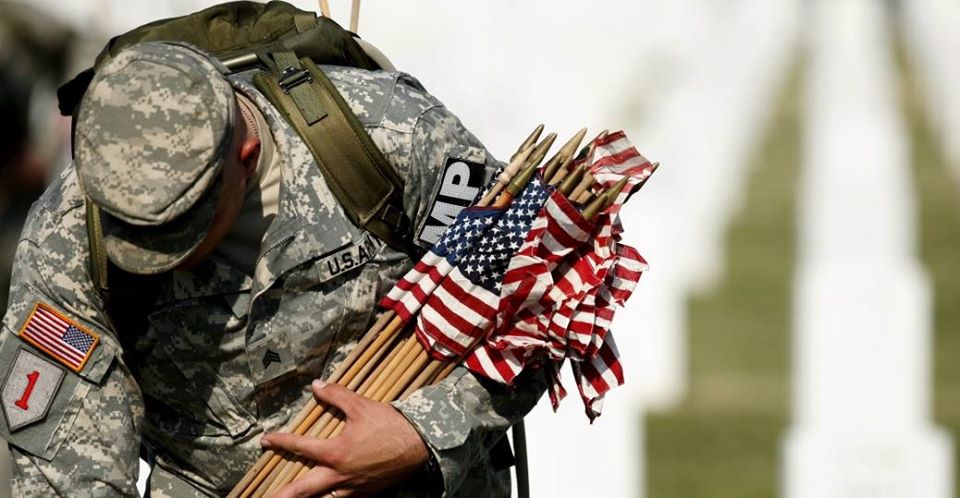 This Friday, May 27th, at 11:30 am, it will be 40 years since our 40th President, Ronald Reagan, spoke these words at the National Cemetery in Arlington, Virginia on Memorial Day. The majority of citizens would surely agree that it is still true today that words alone cannot repay the debt we owe to those in the armed forces who have died to protect our freedoms. Perhaps it is up to interpretation as to what President Reagan meant by, "striving to keep the faith with them and with the vision."
Forty years later, the interpretation is still important to ponder. What are we doing beyond our words to memorialize those who have made the ultimate sacrifice? How are we striving to keep the faith with them? How can we best honor their vision?
At West Georgia Eye Care Center, we have a long history of serving our veterans and their families with the best eye care possible. Our tradition of caring for the military stationed at Fort Benning and those who share our city, goes all the way back to another President, our 33rd – Harry Truman. For us, serving today's military is one small way to keep faith with them.
The surgeons and staff of WGECC are honored to treat and protect the physical vision of our military and their families, and to honor the patriotic vision of those who came before but did not come back home.
---