Bret Crumpton, D.O.
Glaucoma Specialist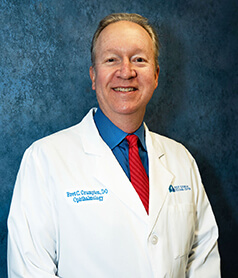 Locations
Dr. Crumpton is a board-certified, fellowship-trained ophthalmologist, glaucoma specialist, cataract and LASIK surgeon. He is originally from Miami, Florida, and has been in practice at West Georgia Eye Care Center since 1999. During Dr. Crumpton's glaucoma fellowship, he received advanced training in glaucoma filtration surgery using antimetabolites (these aid in the success of surgery for appropriate candidates), glaucoma tube shunt surgery, glaucoma laser surgery and cataract surgery.
As a glaucoma fellow, he has performed research in the use of antimetabolites and wound healing in glaucoma surgery. Dr. Crumpton finds it rewarding to restore his patients' vision through LASIK or cataract surgery and prevent permanent vision loss as he surgically and medically treats glaucoma. He currently serves as Secretary-Treasurer of the Muscogee County Medical Society, as well as a counselor for the Georgia Society of Ophthalmology.
Dr. Crumpton and his family have been privileged to serve on medical mission trips to rural China, Jamaica, and Kenya, where he performed cataract and glaucoma surgery at The Lighthouse for Christ Eye Hospital and Clinic in Mombasa. He has also traveled with his church to Hyderabad, central India, and visited other rural cities in the subcontinent.
Church involvement and service remain a priority for Dr. Crumpton. He currently leads a local community group, and has served on his church board and greeting team. He has a grown son and daughter, two daughters at the University of Georgia, and an elementary-age son. He and his family live in Columbus, where they enjoy spending time together through church and school-related activities. Their recreational interests include travel, soccer, SCUBA diving, snow skiing and water sports.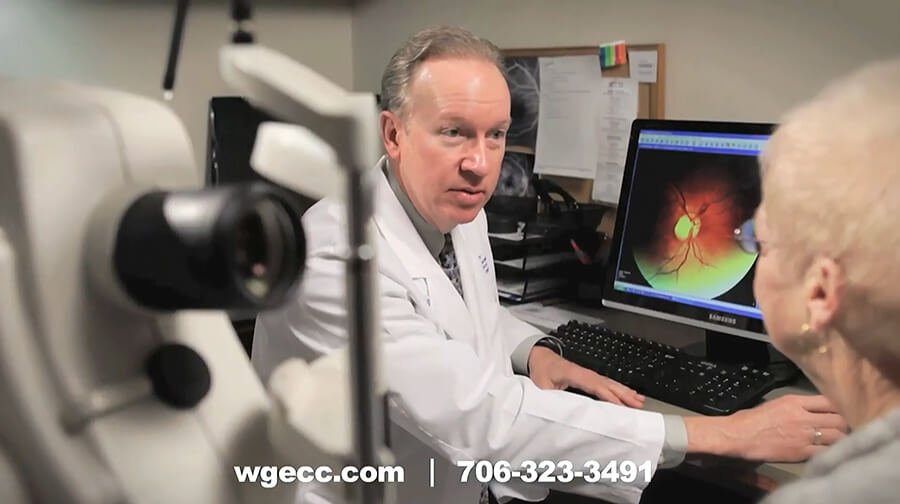 WGECC Glaucoma Awareness: Dr. Bret Crumpton