Bullet dislodges from Columbus woman's jaw 11 years after shooting
Posted by: West Georgia Eye Care Center in Frontpage Article on December 23, 2015
Read a true hero story that made local news. Starring Dr. Cannon and one of our very own patients!
Reporting by Irisha Jones of WTVM
**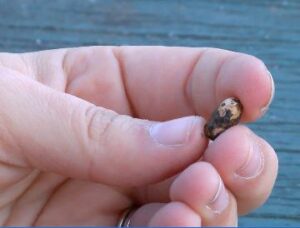 COLUMBUS, GA (WTVM) –
More than 11 years after being shot, a Columbus woman was told by doctors the bullet would be forever stuck in her jaw bone.
Smith has had aneurysm, two brain and ear surgeries, and an eye surgery. The surgeries are related to complications following the Oct. 24, 2004 shooting at her grandmother's house when she was 15 years old.
"We we're all hanging out. A guy that lived down the street from us had a gun that he took from his uncle, and he was in the kitchen playing with it. He pulled the trigger and said it wasn't loaded and I was in the line of fire," Smith said.
Smith was three months pregnant with her first child at the time of the incident. Her daughter was born with complications due to a loss of oxygen because of Smith's condition. Smith had her left eye removed because of the damage; she eventually went blind and received a prosthetic eye a few years later.
"When the bullet hit it caused the bullet to go up. It ricochet [sic] hit the top of my skull went across my face and this was the stopping point, about the middle of my jaw," Smith said.
She was told she may not live through surgery to remove the bullet. On Dec. 16, however, things turned around for the 26-year-old mother of three.
"I went to the restroom and it felt like a piece of popcorn was stuck to the roof of my mouth. I reached in there and tried to pulled it out. About the second or third time it landed in my mouth. I coughed and it landed on the bathroom floor," Smith said.
Smith thanks several of her doctors for saving her life. Dr. Sterling Cannon of West Georgia Eye Care was consulted to removed her left eye after the incident. He has also helped her to become confident again.
"She's done great. We've been able to see her occasionally in the clinic," Cannon said. "You don't know what you can do with one eye because you've had two your whole life. Encouraging [patients] is a big part of [healing] because you want them to get back out there and realize that God does gives you two eyes, but there is a ton of stuff you could do with just one."
She has passed all expectations. She is able to many things that she doubted she could, such as driving.
"She is just as much their child as she is mine. I share her with them because without them I would not have her," said Pamela Smith, mother.
Ashley and her mother believes the incident has brought their family closer together.
"Something that don't happen everyday. It's something you don't think could happen to you," said Smith.
After the bullet fell out, Smith says her jaw was sore for a few days but hasn't had any more problems.
---