Patient Portal Tutorial
Posted by: West Georgia Eye Care Center in Frontpage Article on August 28, 2015
In last week's blog, we covered the beauties and benefits of having your own online patient portal. It gives you a platform for direct communication with your practice or provider (constructive feedback!), it also allows for detailed composition of your medication and symptom lists, and it gives you a place to study your test results and lab reports. It's a triple win!
But sometimes it's easy to get confused when you're trying to find your way around online. In an effort to zero out the confusion, we've put together a brief tutorial for you. Just follow the instructions below (with the help of some screenshot images!) and you'll be on your way to creating and/or accessing your own patient portal with WGECC.
TO ACCESS YOUR PATIENT PORTAL:
1.) Visit our website's home page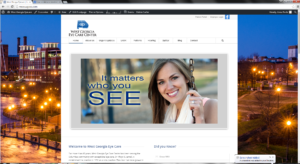 2.) Click the Patients tab at the top middle of screen and select Patient Portal from the drop-down list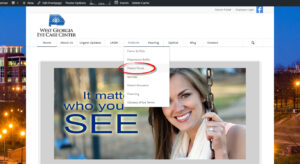 3.) You're in! Now, enter your username and password in the login section on the left of screen.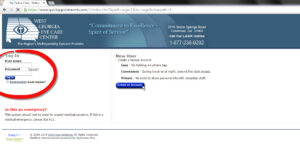 Did you forget your username/password? Good news, it happens all the time. Just click "Forgot" and the information will be recovered for you. You just have to answer a security question to authenticate your identity (we want to make sure it's really you!). Then, a new password or username will be sent to the email account you provided in your patient paperwork. 
TO CREATE A PATIENT PORTAL:
1.) If you DO NOT have a patient portal, you can create one by clicking the blue button to the left, "Create an account"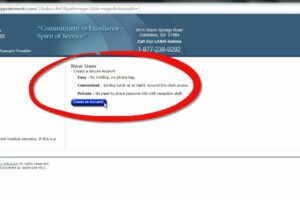 2.) You'll be asked to provide your name, gender, date of birth, and telephone number. This will ensure a secure account.
3.) If you wish, you can choose to add others (like children) to your account.
4.) Congratulations, you have your own patient portal with WGECC! Now, just log in (follow instructions above) to access your records and messages.
If you run into technical snags, you can always call us at 706-323-3491 and we will be happy to walk you through the process.
---