Love and iLASIK?!
Posted by: West Georgia Eye Care Center in Frontpage Article on February 10, 2016
Roses are red, violets are blue, iLASIK is sweet and so are you!
Consider iLASIK as a gift that will remind your sweetheart every day of your love and devotion. Vintage valentine cards (like those below) often used eye-themed messages to express romantic notions, and newly found freedom from glasses and contact lenses through iLASIK may make your true love's heart grow fonder!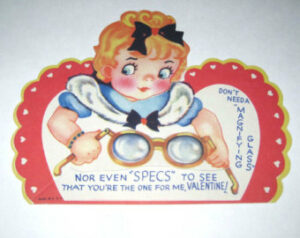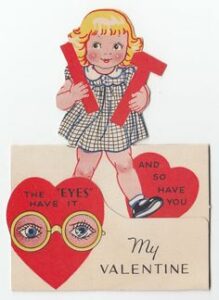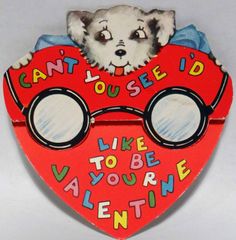 Our iLASIK coordinator will be happy to speak with you about ideas for surprising your valentine with a FREE iLASIK consultation. Already know that he or she is a LASIK candidate? We can prepare a special eyeglass case with a valentine message inside. Instead of glasses in the case, a coupon for iLASIK takes its place!
The way to someone's heart just may be through their eyes…
---